Agile Alignment
Ensure cross-enterprise goal alignment with apps for portfolio roadmapping, linkable OKRs, and straightforward, freeform collaboration.
Align your organization to keep everyone on target throughout Agile delivery.
Help your organization collaborate together
Efficient project and program management for remote and hybrid teams from ideation to execution.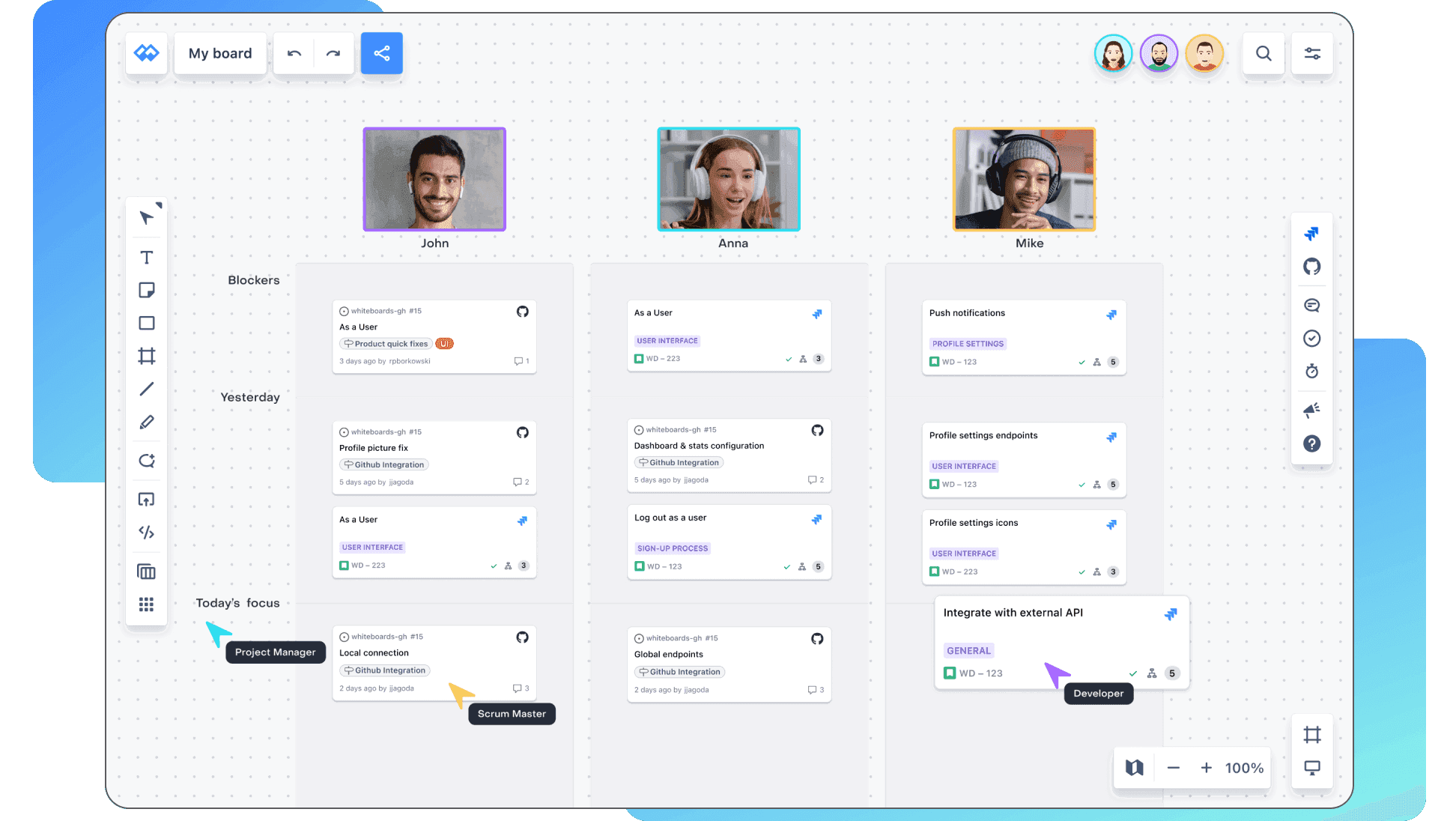 Apply OKR at all levels
Get the flexibility of unlimited OKRs that can be linked with each other and specific Jira issues.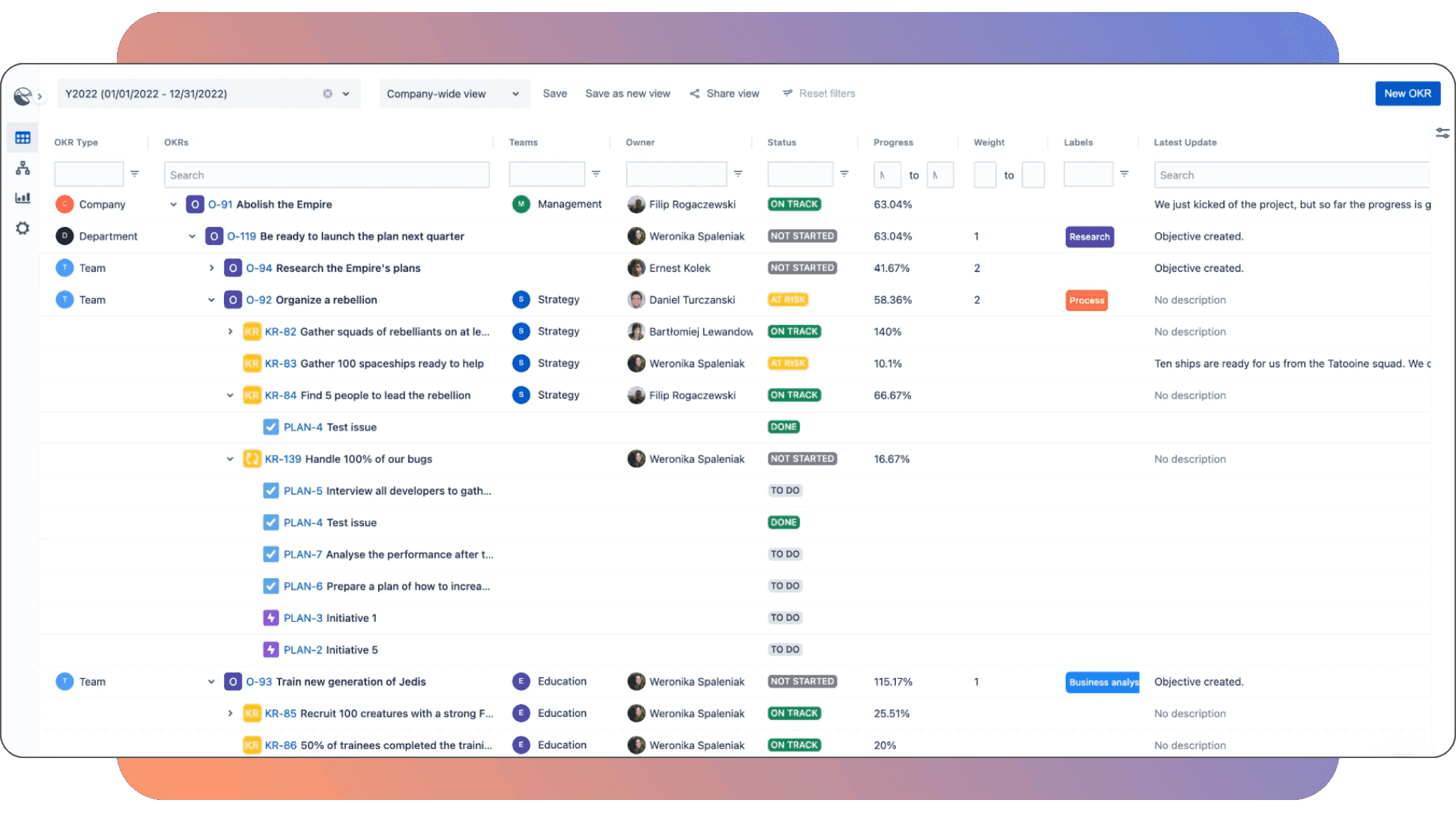 Get a 360-degree view
See planned, ongoing, and completed initiatives across the organization — regardless of the approaches, methodologies, or frameworks used.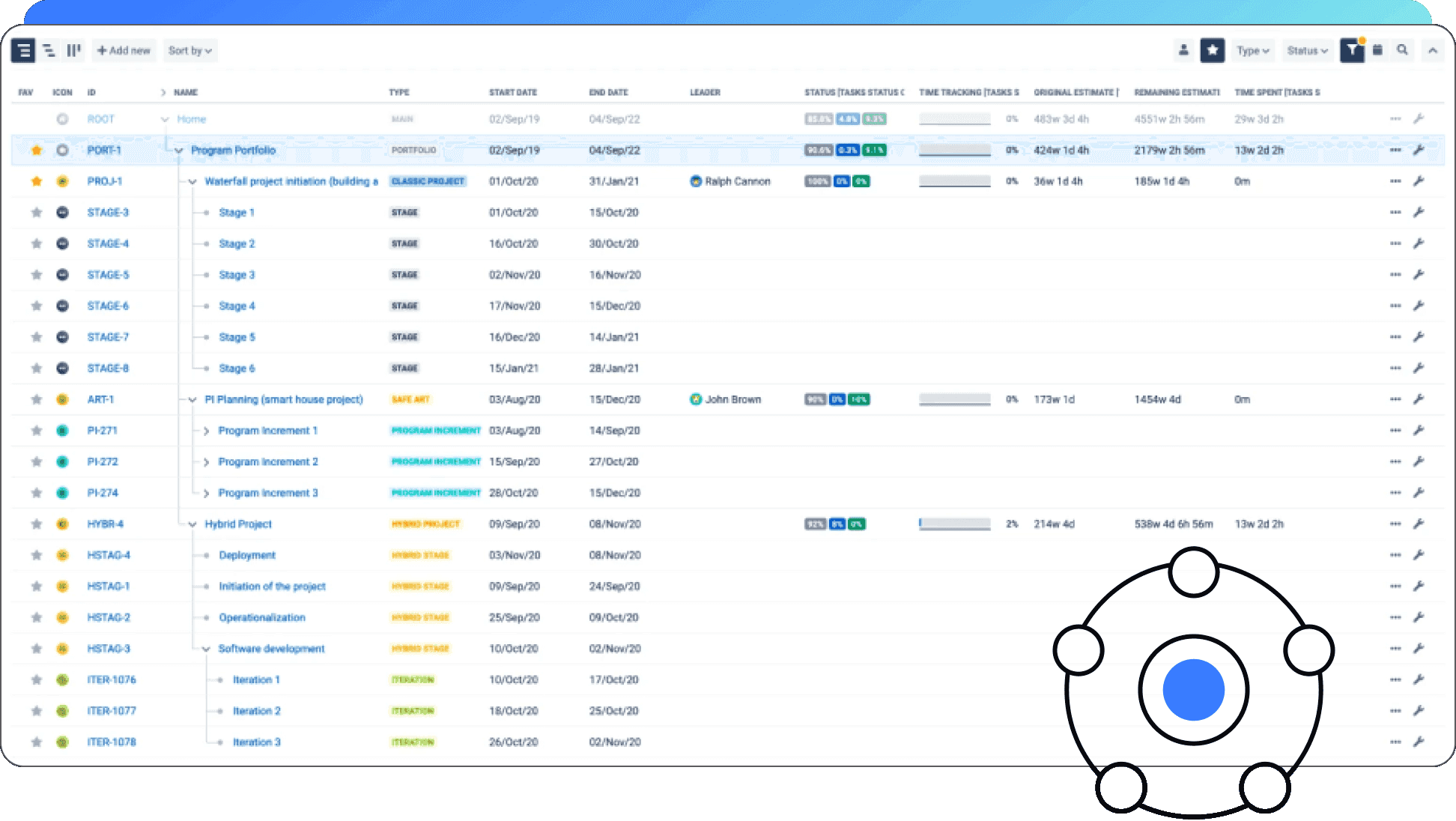 Visualize brainstorming
Boost collaboration by visualizing company processes, frameworks, and ideas.
Link and manage OKRs
Connect objectives and key results with Jira issues to see how teams' work supports company OKRs.
Map dependencies
Visually map and manage dependencies between Jira issues to highlight resource needs up front.
Track Impact
Visualize and transparently track how each work item executed by Agile teams contributes to high-level goals.
Apps that enhance Agile strategy and roadmapping
"[Whiteboards for Jira]'s integration works well, and the tool's usability is superb - effortless and intuitive for new users to interact with straightaway in their first session."
Ben A.
"While Jira alone is great, it lacks some key PM functionality around Gantt/roadmap features, like hard or cross-project dependencies and baselining. BigPicture has bridged all those gaps, a collaborative, single source of truth project management solution for Jira project management."
Colton S.
"We have been working with this plugin for more than 3Q now with great success. The tool is supporting our OKR journey across seven tribes and +60 teams. The convenient linkage between OKRs and Jira Issues makes our teams more aware of their impact and overall strategy contribution."
Ramon S.R.
Access helpful content, from guides to webinars, podcasts, and more.