Agile Alignment
Planning and coordination
 Insight into dependencies across all teams and levels is essential for enterprise agility. Make coordination painless with apps for cross-initiative planning and risk management.
Efficient and effective planning and coordination to keep your organization flexible and prepared.
Save time on meetings
Optimize meeting flow and minimize interruption with templates and asynchronous work.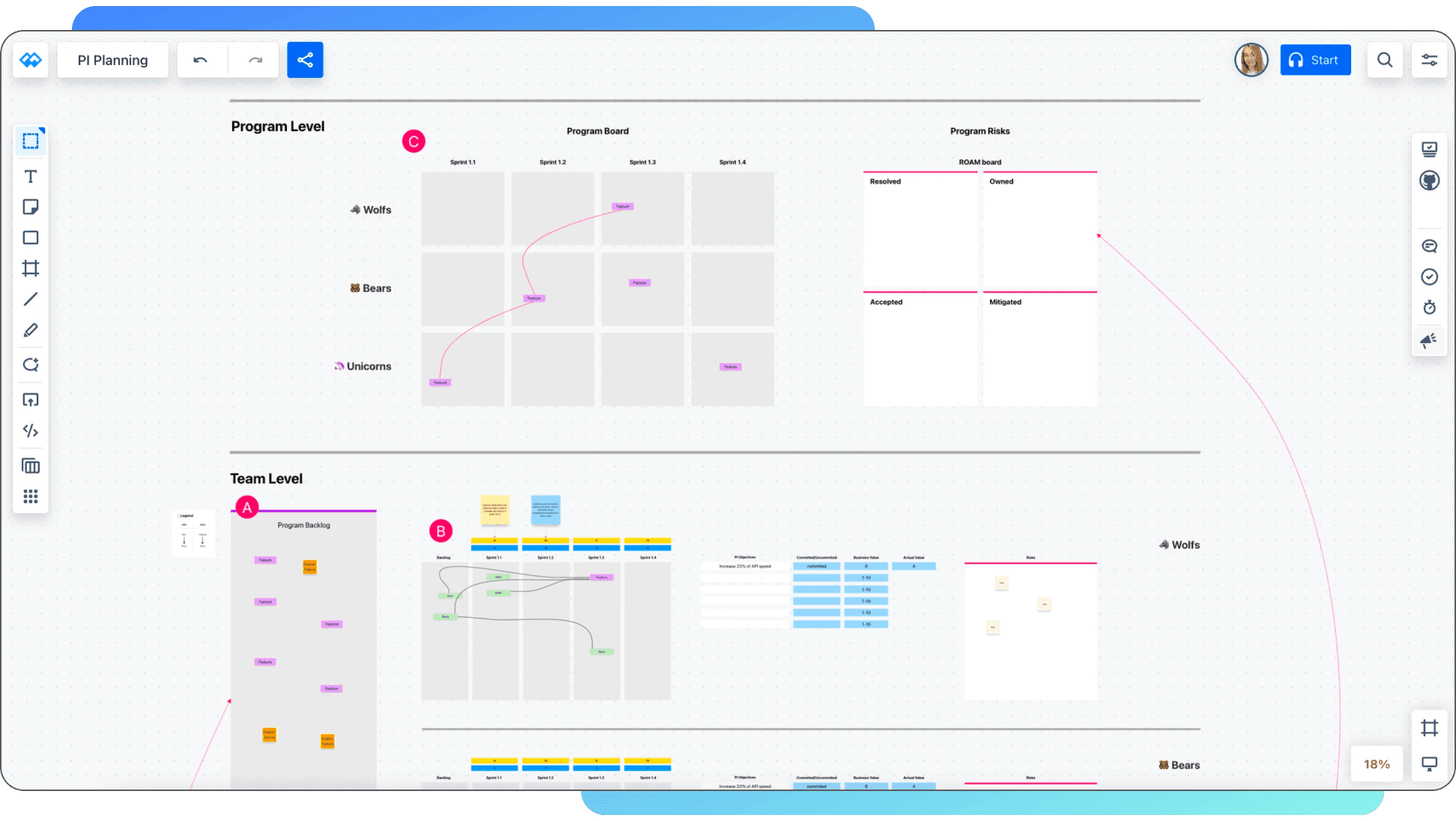 Easily manage changing, complex situations
Help everybody to be on the same page; understanding all the complex dependencies between work items, teams, and individuals.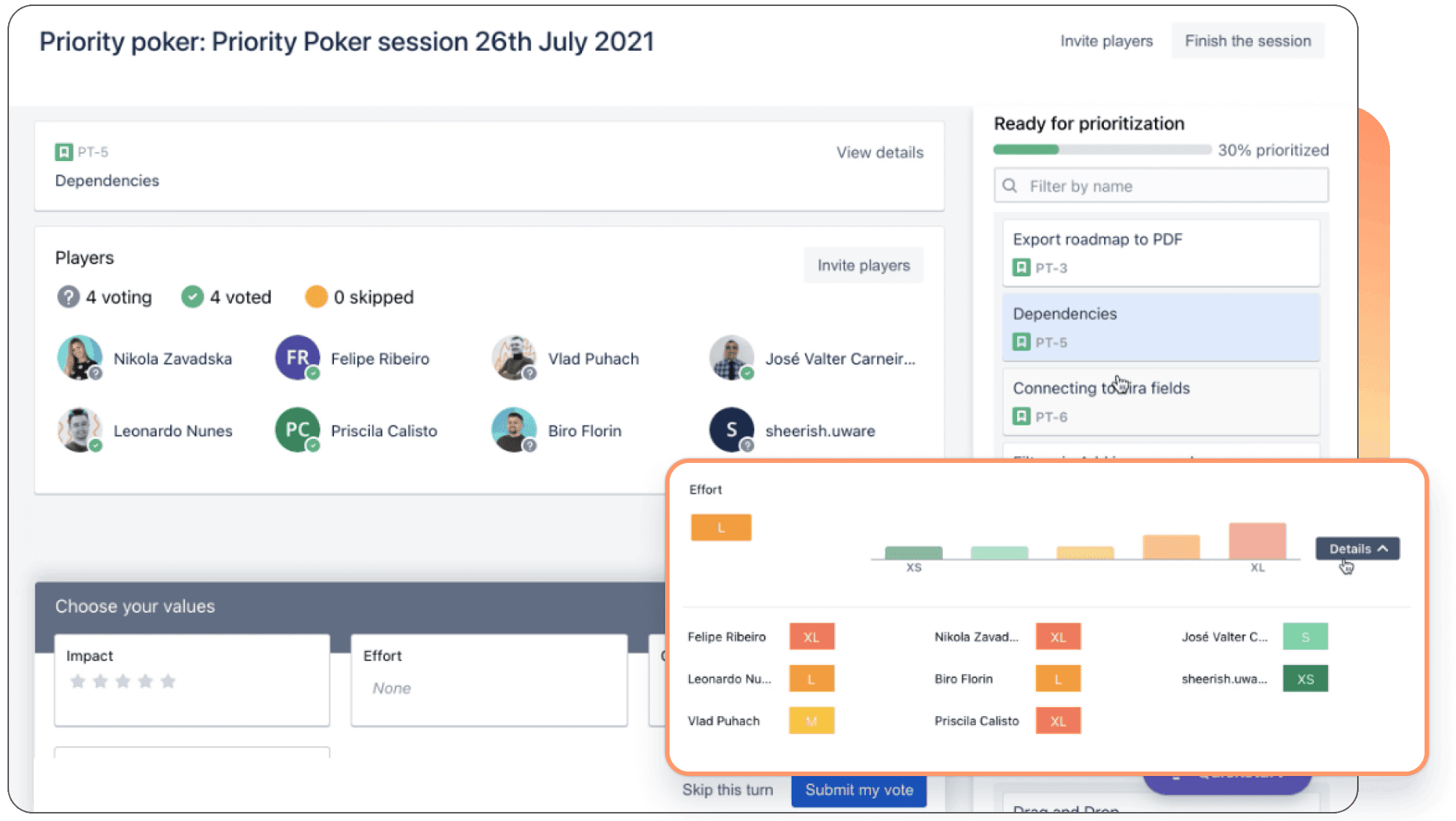 Prepare for risk
Get a big picture view of risks and dependencies to stay prepared for what's ahead.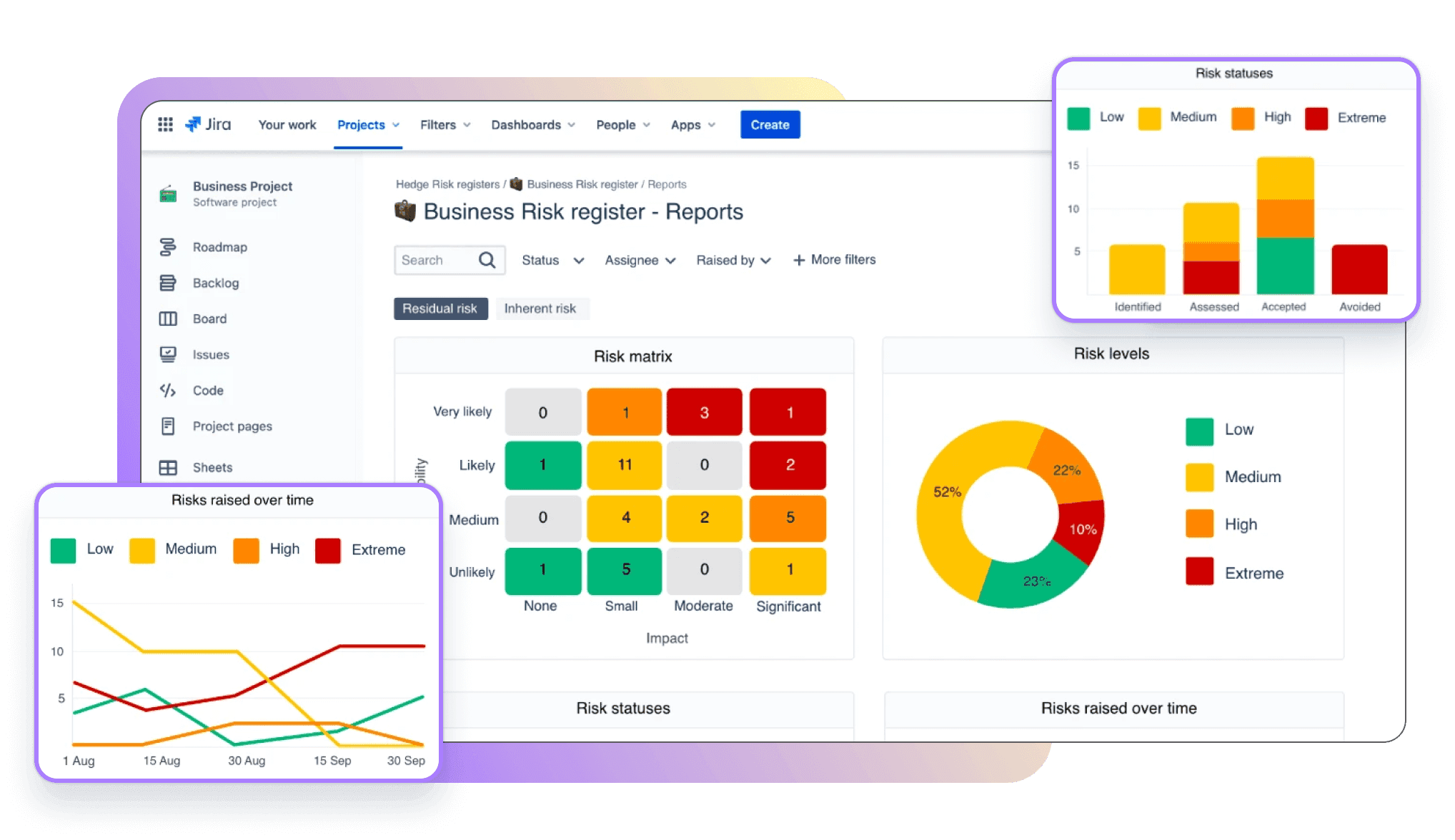 Agile meeting templates
Conduct PI planning events and Agile ceremonies in line with best practices (even in remote and hybrid mode), saving time and ensuring cross-team accuracy.
Priority planning poker
Foster an inclusive backlog prioritization process, even in enterprise environments.
Cross-project progress monitoring
Facilitate ongoing coordination of work across value streams, teams, and tools.
Cross-project risk registers
Identity, categorize and mitigate risks across all Agile initiatives in a portfolio.
Apps that enhance Agile planning and coordination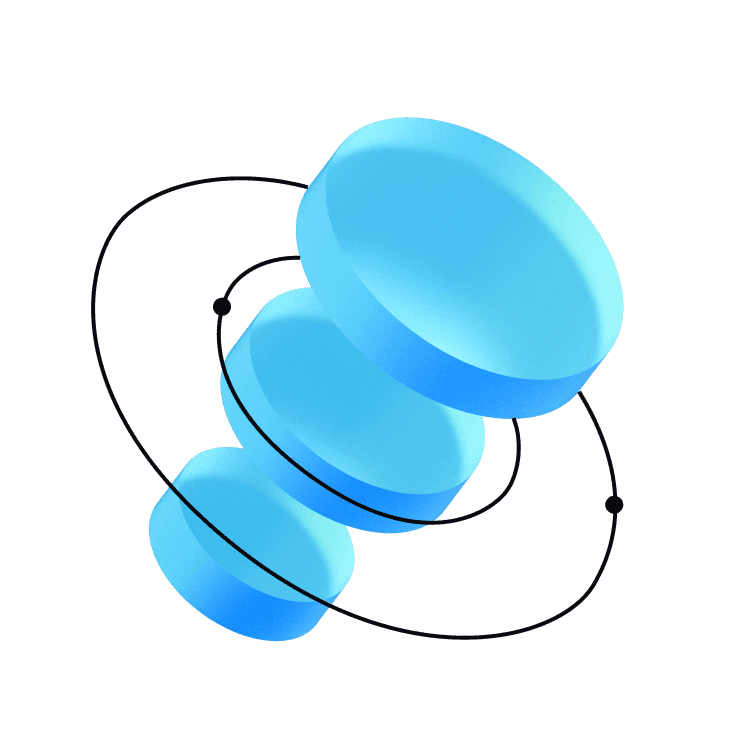 "Dashboard Hub has been beneficial for Scrum teams to see their velocity and other metrics on a dashboard. (…)"
Apryl H. on Dashboard Hub
"Fantastic - (Hedge is) the best risk register app on Jira. We tried many different ones, but this was the only app that allowed you to edit the register to suit your RAG, monitor mitigating actions, etc. Really smooth, and the support is fabulous, respond within the same day with help."
Charlie C.
"Foxly rocks! Perfect for epic prioritization and planning. No hesitation in recommending this add-on."
Matt F.
Access helpful content, from guides to webinars, podcasts, and more.