Dashboard Hub for monday.com
Unlock deep insights
regardless of
tech skills
Unlock deep insights
regardless of
tech skills
The central hub where teams can analyze, collaborate, and share business data and insights.
The central hub where teams can analyze, collaborate, and share business data and insights.
Cloud fortified
Assessed for scale
24/5 support
Reliability checks
Visualize real-time business data in a whole new way
Dashboard Hub for monday.com empowers everybody to create and share centralized dashboards with custom charts, formulas, and advanced metrics for their team.
Display data with nearly 100 metrics
From pulling a clear summary of your board to creating visual cards with calculations of custom fields, our data visualizations will open your eyes to new, clear and actionable insights.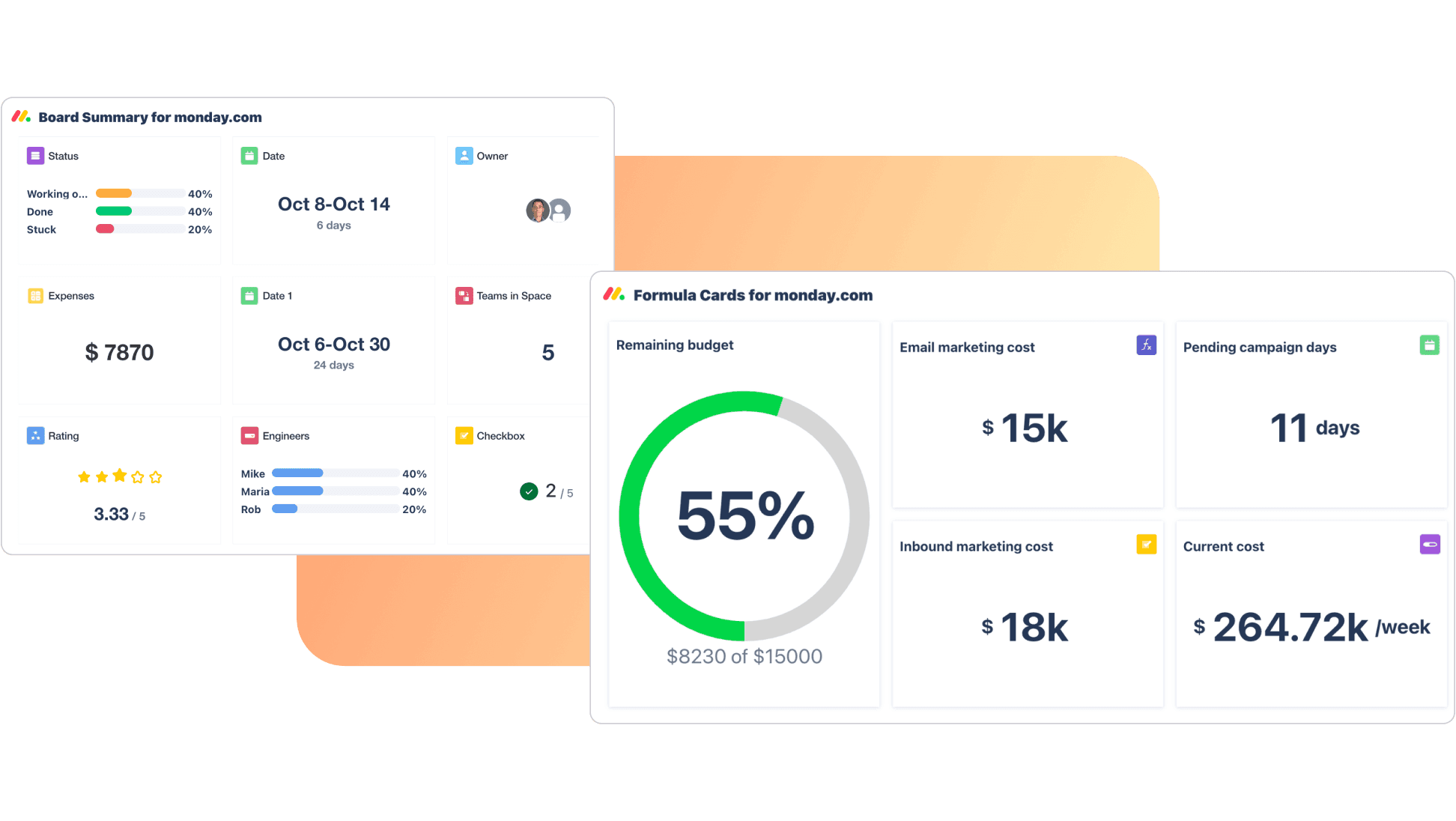 Broadcast data externally in seconds
Share dashboards and boards externally with password-protected links, enhancing the quality and speed of your reporting process to promote collaboration.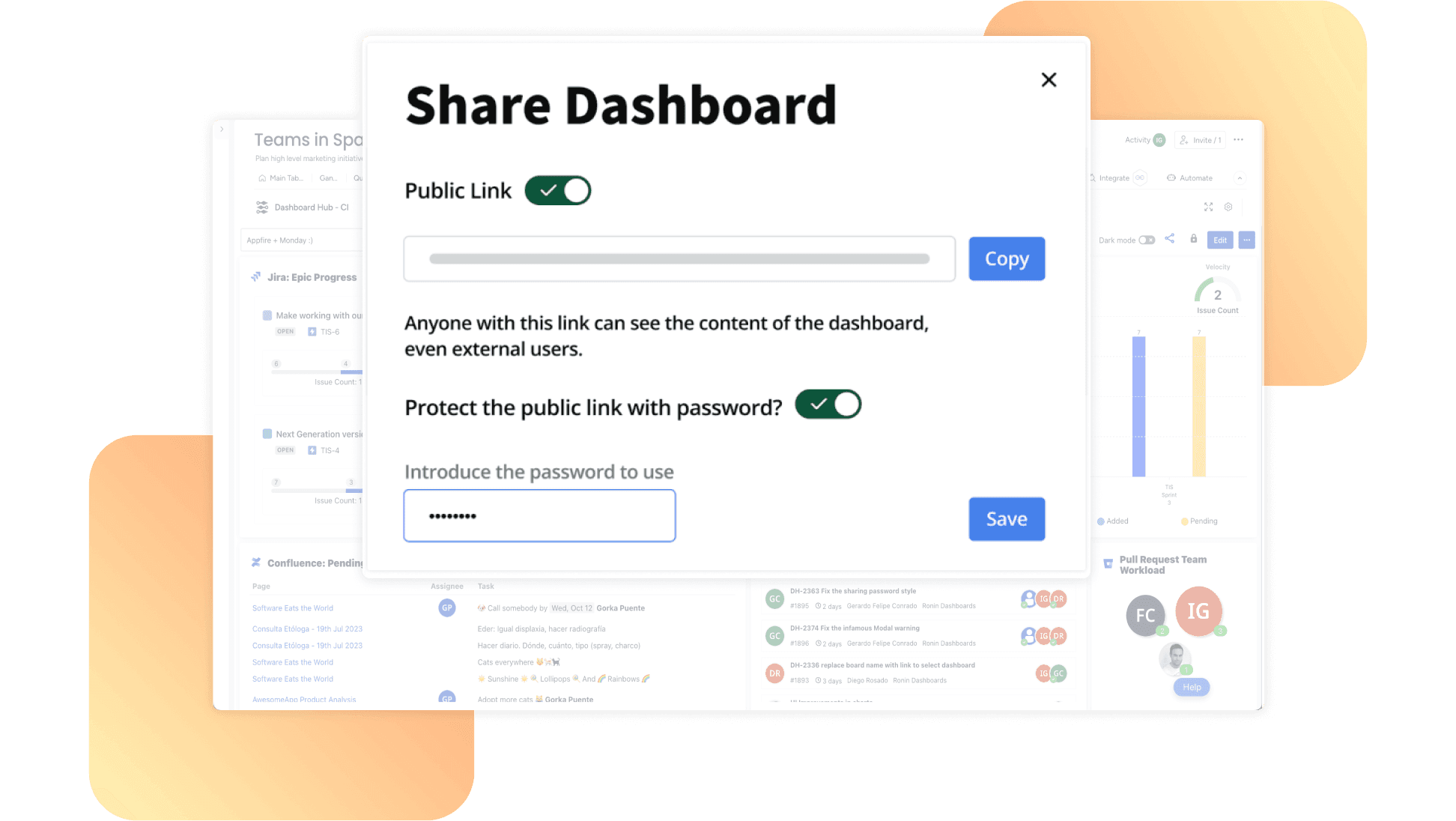 Access your data from a centralized location
Centralize all your monday pro ject data into dashboards -no matter the workspace-, combining data from other 10+ integrations and third-party apps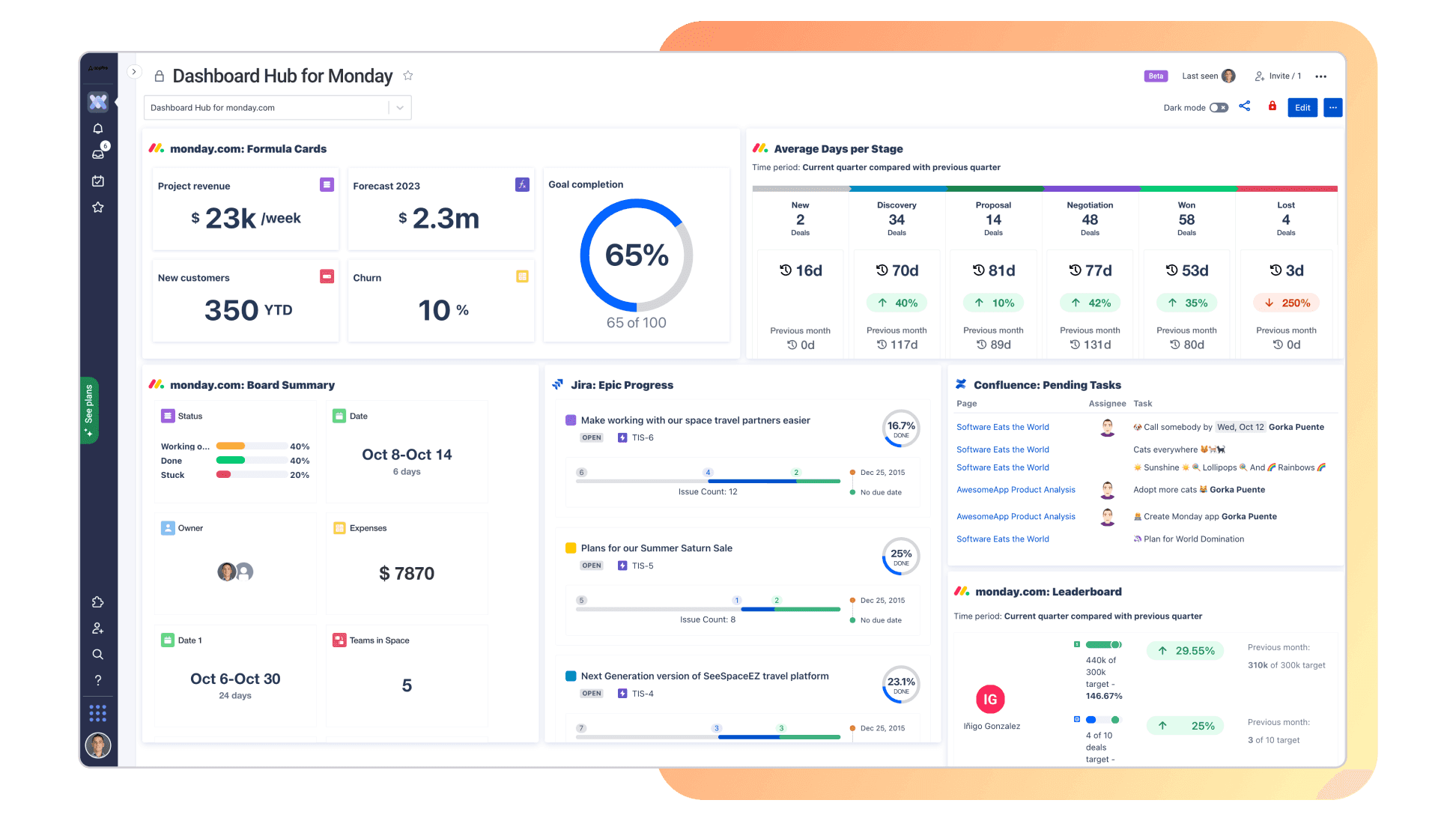 Track the sales pipeline in a more visual way
Gain control of your data with a pre-built dashboard for sales CRM and powerful metrics tht provide advanced insights.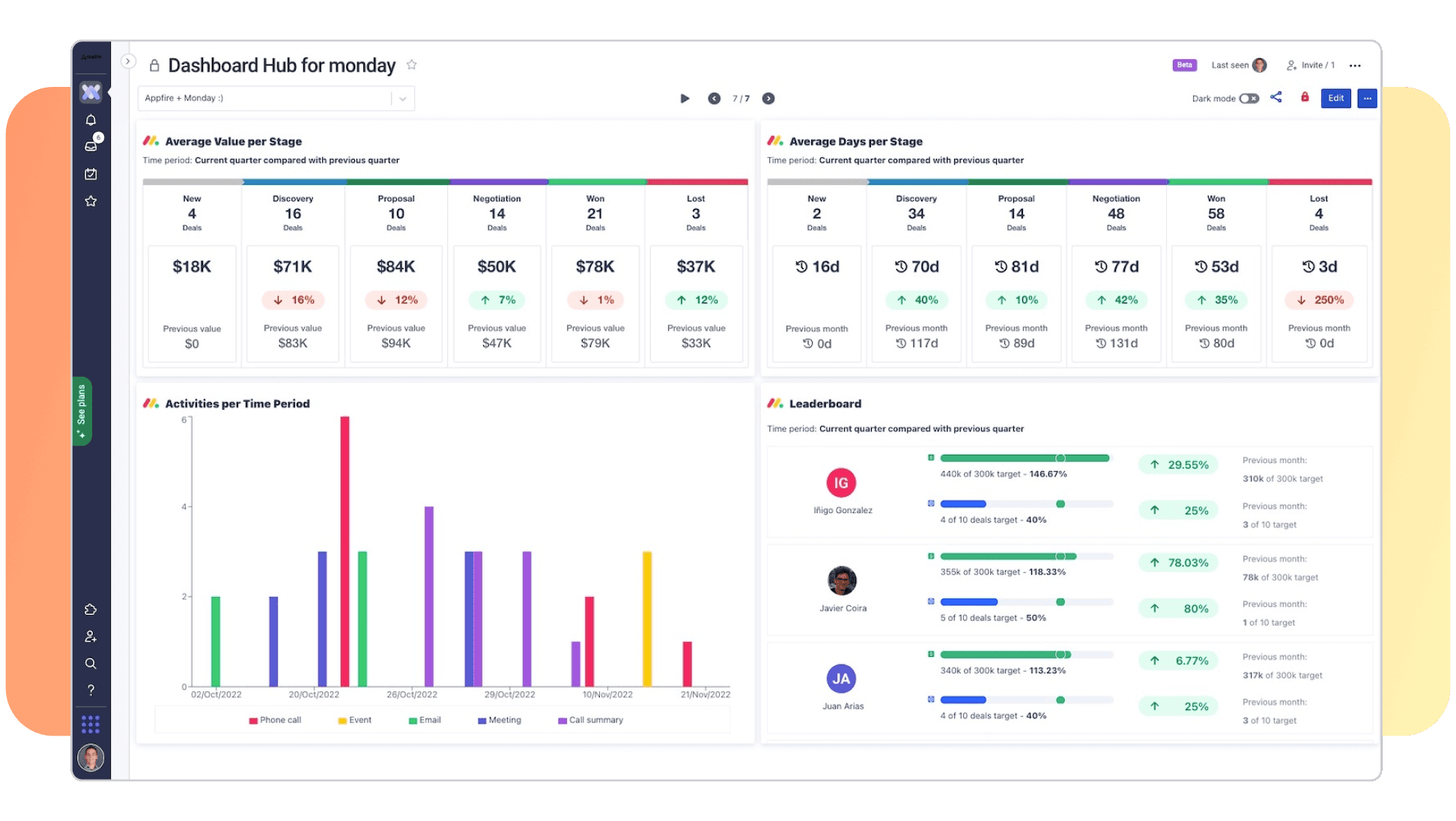 Build the perfect dashboard visualization combo
Time to SLA
Revolutionize how you report on SLAs and other service desk KPIs in Jira whilst gaining business insights across teams, projects, and Atlassian tools by pulling the robust SLA metrics into sharable, customizable dashboards.
Learn more
BigPicture
Get an overview of BigPicture projects in centralized dashboards. Create cross-team dashboards that help stakeholders and managers get a unified view of multiple projects and their progress, resource utilization, and overall status.
Learn more
Dashboard Hub for other platforms
Get more done with enterprise collaboration solutions built for your team, your ecosystem, and your best work.