Without an accurate estimate, it's impossible for your agile team to know if your project is on schedule or if the proposed schedule is even realistic. The Agile team's comprehensive guide to acing estimations explains the core methods for estimating the effort involved in a particular task or story. You'll also find helpful cheat sheets and insightful use cases inside for your Agile teams!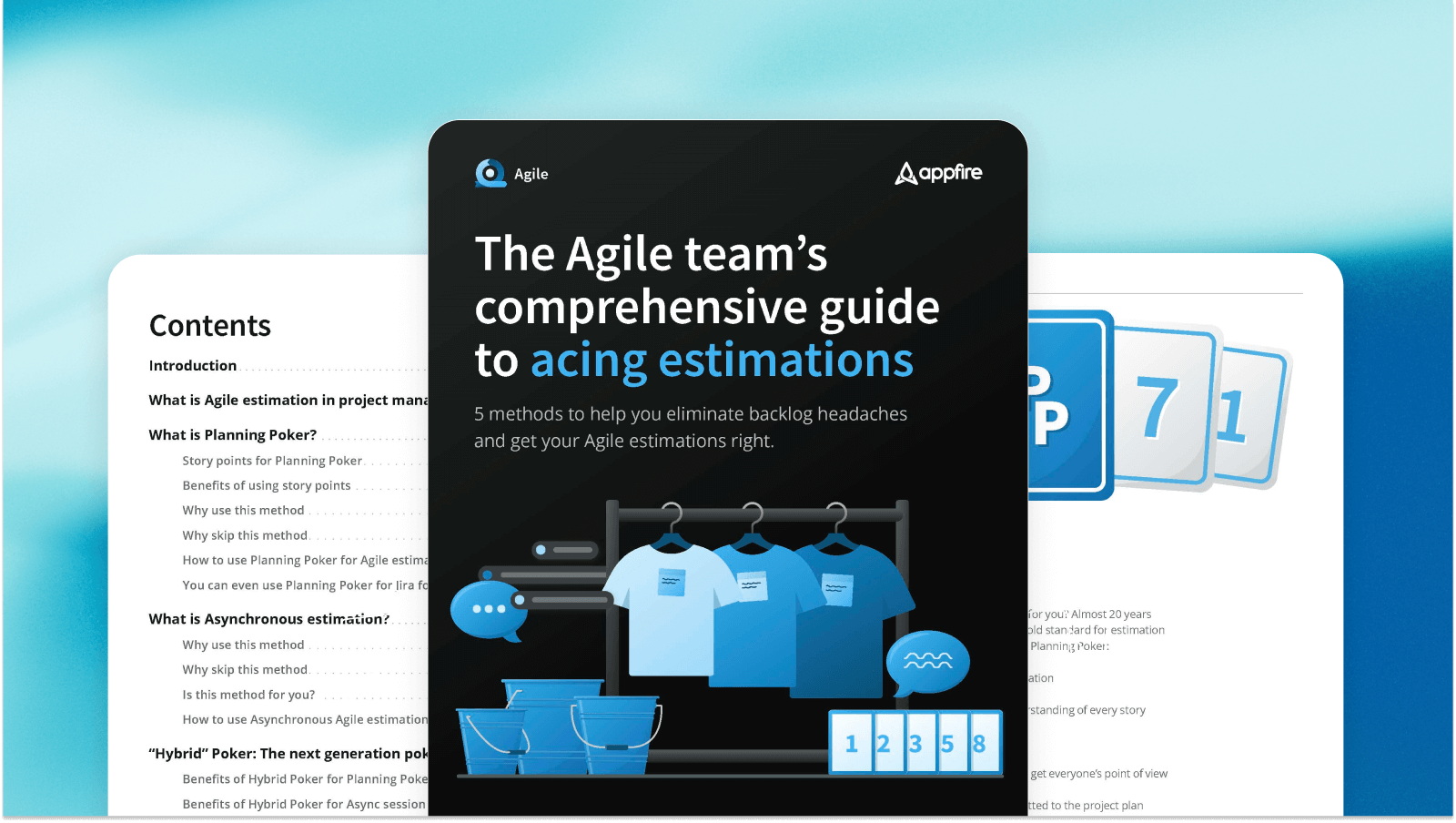 This free, value-packed ebook shows you how to use some of the most popular Agile estimation methods. (There's a cheat sheet for each approach!)
Plus you'll get a ready to use checklist: Agile estimation for Scrum teams.
Download the guide and start acing your Agile estimations.
In this guide, you'll discover:
5 of the most popular Agile estimation methods
Why the gamified approach like Planning Poker can help you estimate story points values
How asynchronous estimation works
How to cast relative estimates
Why you should go for bucket sizing when estimating work
Valuable cheat sheets
Use cases demonstrating how your team can use these estimation methods
And more
AND you'll get a bonus cheat sheet for effective estimations.
This guide consists of 37 pages.