Visualize, track & 
report anything

with ease
Visualize, track & 
report anything

with ease
Unlock powerful business insights with reporting built for teams – easily create and share dashboards with intuitive and custom metrics.
Unlock powerful business insights with reporting built for teams – easily create and share dashboards with intuitive and custom metrics.
Cloud fortified
Assessed for scale
24/5 support
Reliability checks
Enhance visualization. Simplify reporting.
Elevate your data game with centralized and highly sharable dashboards that turn data into actionable insights.
Pre-define dashboard templates & external share
Use templates to quickly set up powerful dashboards for ITSM, Agile, and DevOps teams. Share them with external stakeholders without access to your instance using secure links, or granting access from the Customer Portal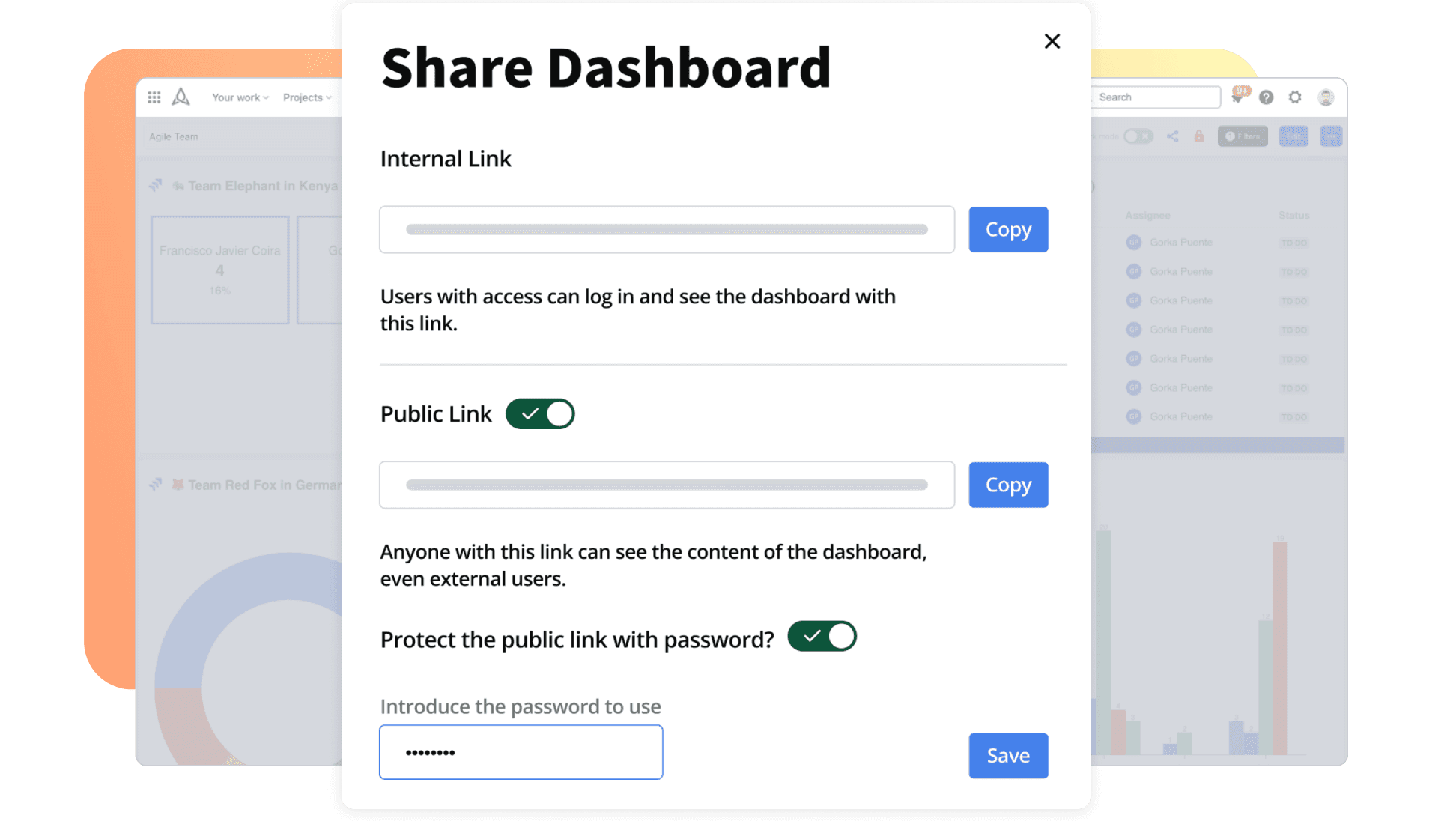 A central data hub for reporting
Create centralized dashboards that combine data from ~100 gadgets and 12+ integrations. Enable a single reference point where your teams can align and collaborate, avoiding context switching and jumping between tools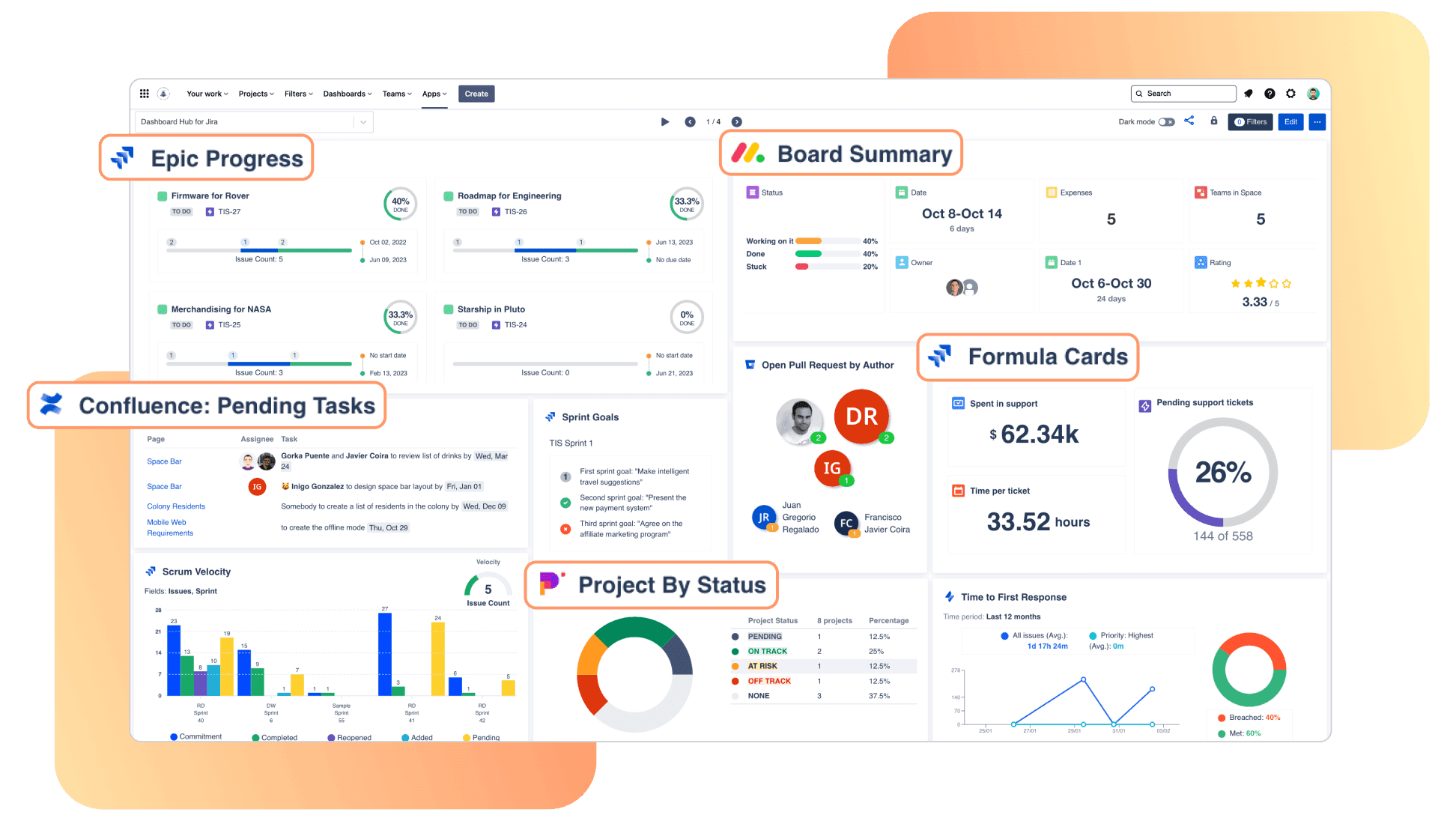 Powerful custom charts for reporting
Line charts, bar charts, pie charts, tile charts, or tables. Aggregations to calculate sums, min or max values, average, etc. Custom charts with JQL, Formulas, and calculations in JSM and Jira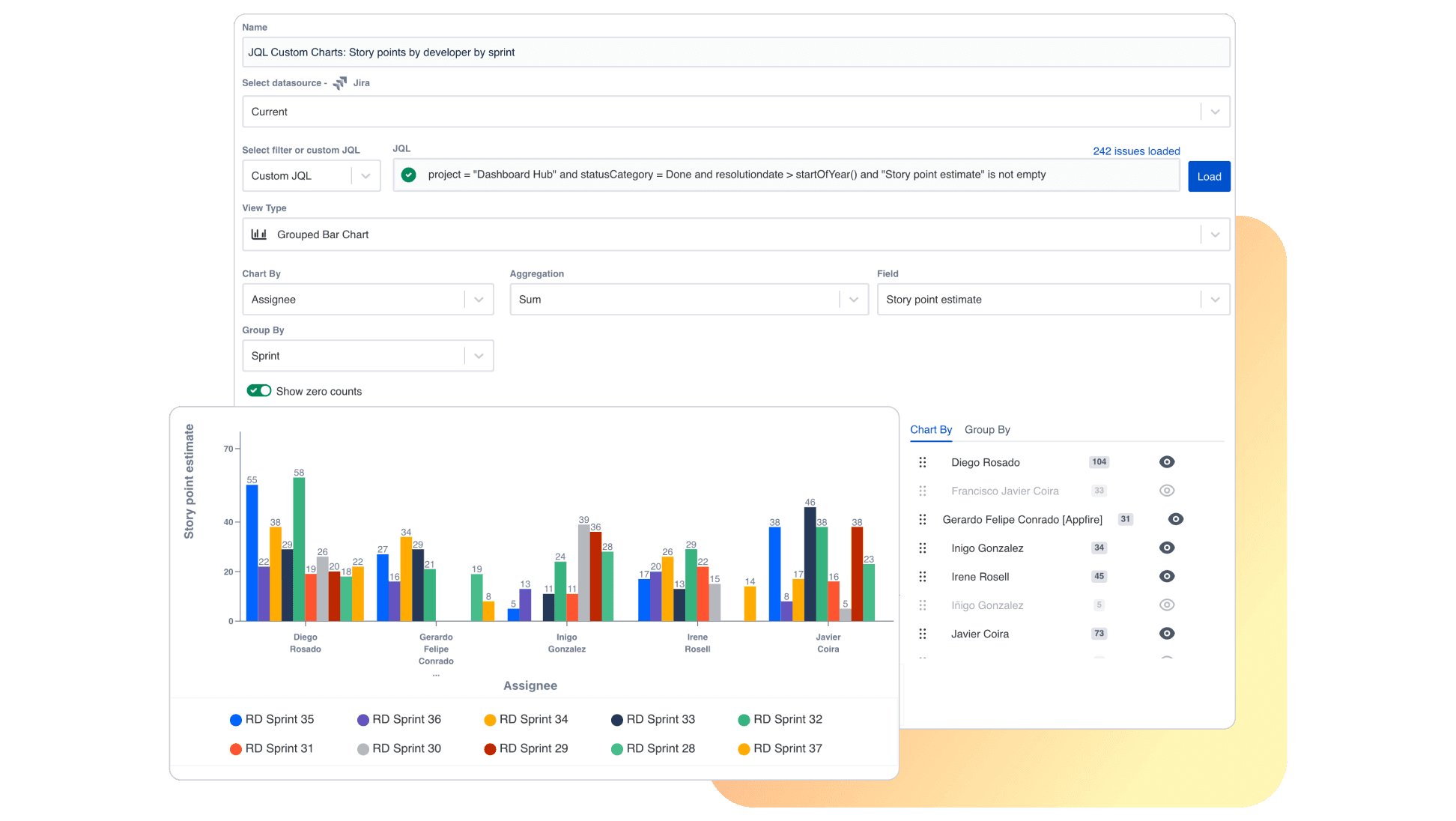 Enterprise-ready
Unlimited Horizontal Scale, multi-instance (DC/Server data in Cloud dashboards), advanced permissions, and access restrictions.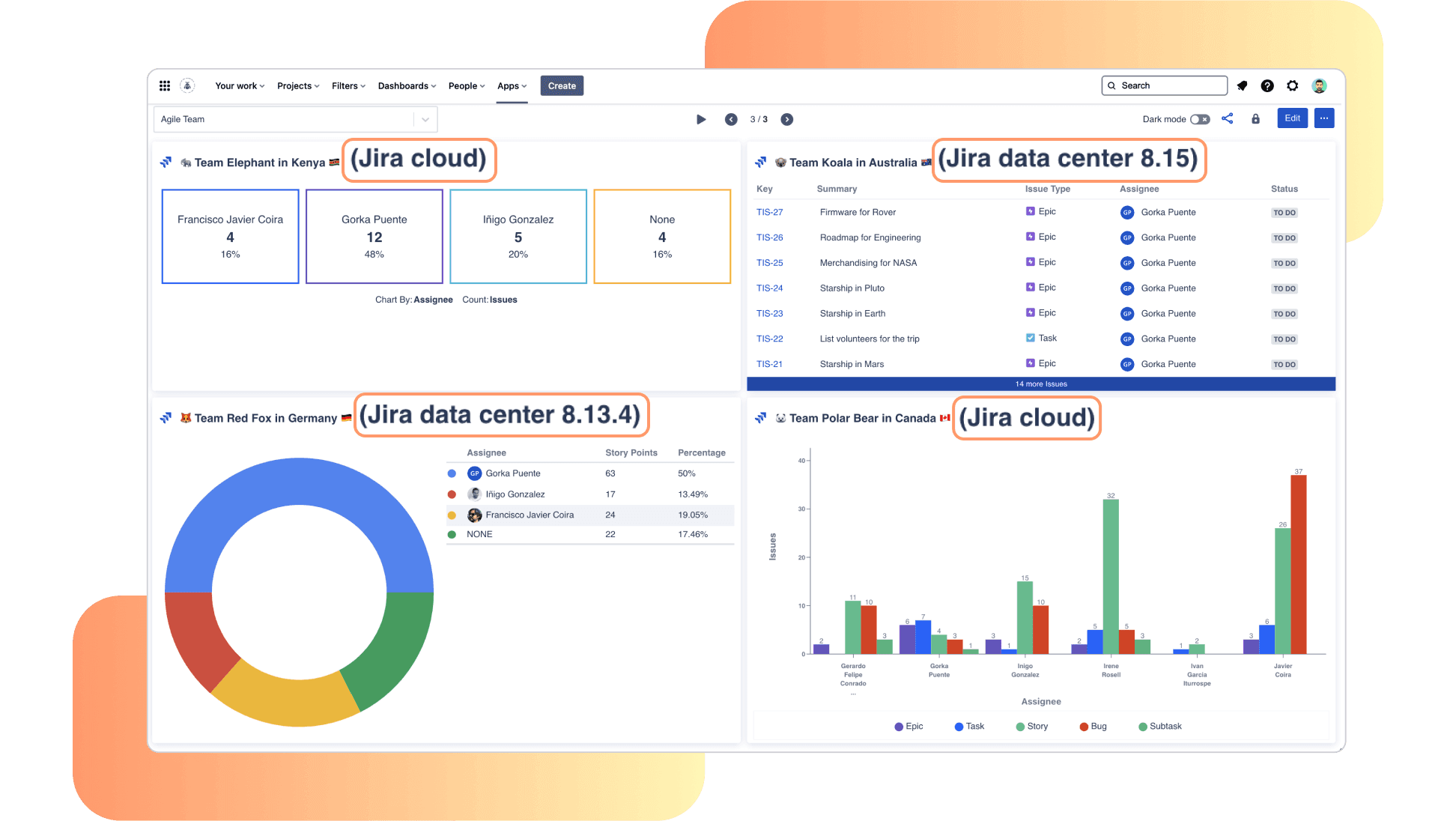 Portfolio-level reporting
Visualize multi-instance, multi-project, and cross team data in a single dashboard to consolidate data from all your projects and teams, at once.
Enterprise-ready
Gain unlimited horizontal scalability, advanced permissions, and global access restrictions. Connect data from different instances in a single dashboard.
Dynamic filters
Zoom in on certain metrics and indicators using personal and customized filtering options, from entire dashboards to specific gadgets.
Compatible with native dashboards
Use the whole list of more than 75 powerful metrics and 10 integrations on native Jira dashboards.
User-friendly
Start focusing on what's really important and stop wasting time configuring. Intuitive to use for all technical skill levels.
Bells and whistles
Enjoy slideshow options, dark mode, wallboard mode, auto refresh, Dilbert strip, weather gadget and multi-language features.
"I am excited to see where this product goes as the dashboard by itself is a boon compared to JSM's native views and visual reporting tools, which are sorely lacking."
Collin B.
"Great app for displaying the information from any Atlassian service, like the Jira Service Desk, the sprint metrics, etc. Easy to configure and all the information you want in a centralized view."
Jorge M.
"I struggled with finding all the KPIs I needed to support my team's development efforts. Dashboard Hub ticks more boxes than I could imagine, and gives me near real-time insight into what my four project-based teams are working on."
James P.
"We've been using the Dashboard Hub for about three weeks and it has become an indispensable tool for communicating the effort estimates and tracking the development progress."
Alex C.
Build the perfect dashboard visualization combo
Time to SLA
Revise how you report SLAs and other service desk KPIs in Jira while gaining business insights across teams, projects, and Atlassian tools by pulling the robust SLA metrics into sharable, customizable dashboards.
Learn more
Dashboard Hub for other platforms
Get more done with enterprise collaboration solutions built for your team, your ecosystem, and your best work. When work flows, ideas do too.