Comala Document Management
Document management
made
easy
Document management
made
easy
Automate your document lifecycle process so you have more time for your to-do list.
Automate your document lifecycle process so you have more time for your to-do list.
Cloud fortified
24/5 support
Adaptive, flexible options for hassle-free document control
Automated reviews & approvals
Effortlessly manage document lifecycles with unlimited customized workflows that can be applied and reused across multiple pages and spaces, ensuring superior control and automation tailored to your organization's needs.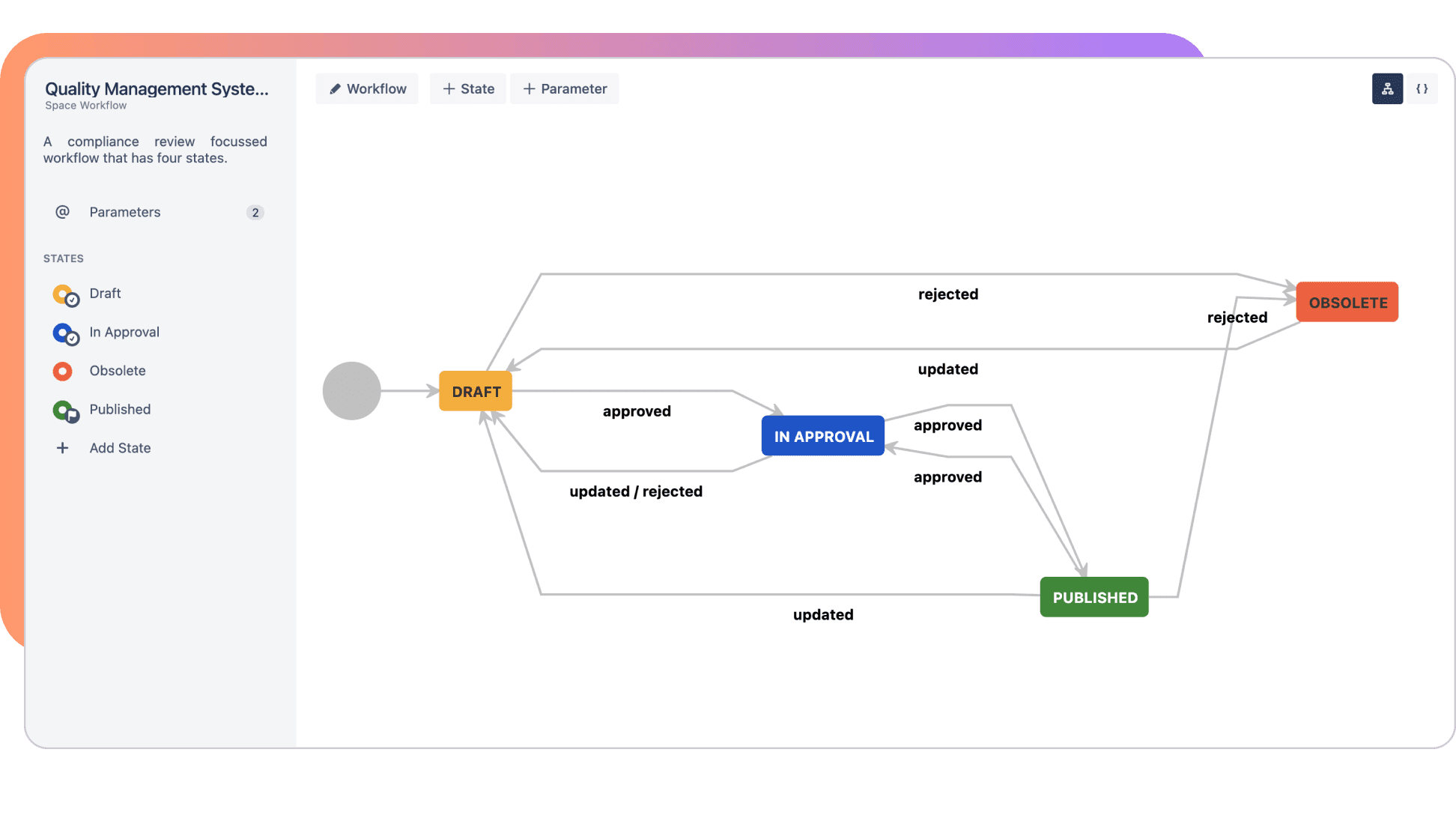 Governance of Confluence Content
Security and compliance has never been more important. Designate page reviewers and approvers, safeguard sensitive content with e-signatures, and set expiration dates to keep documents up to date.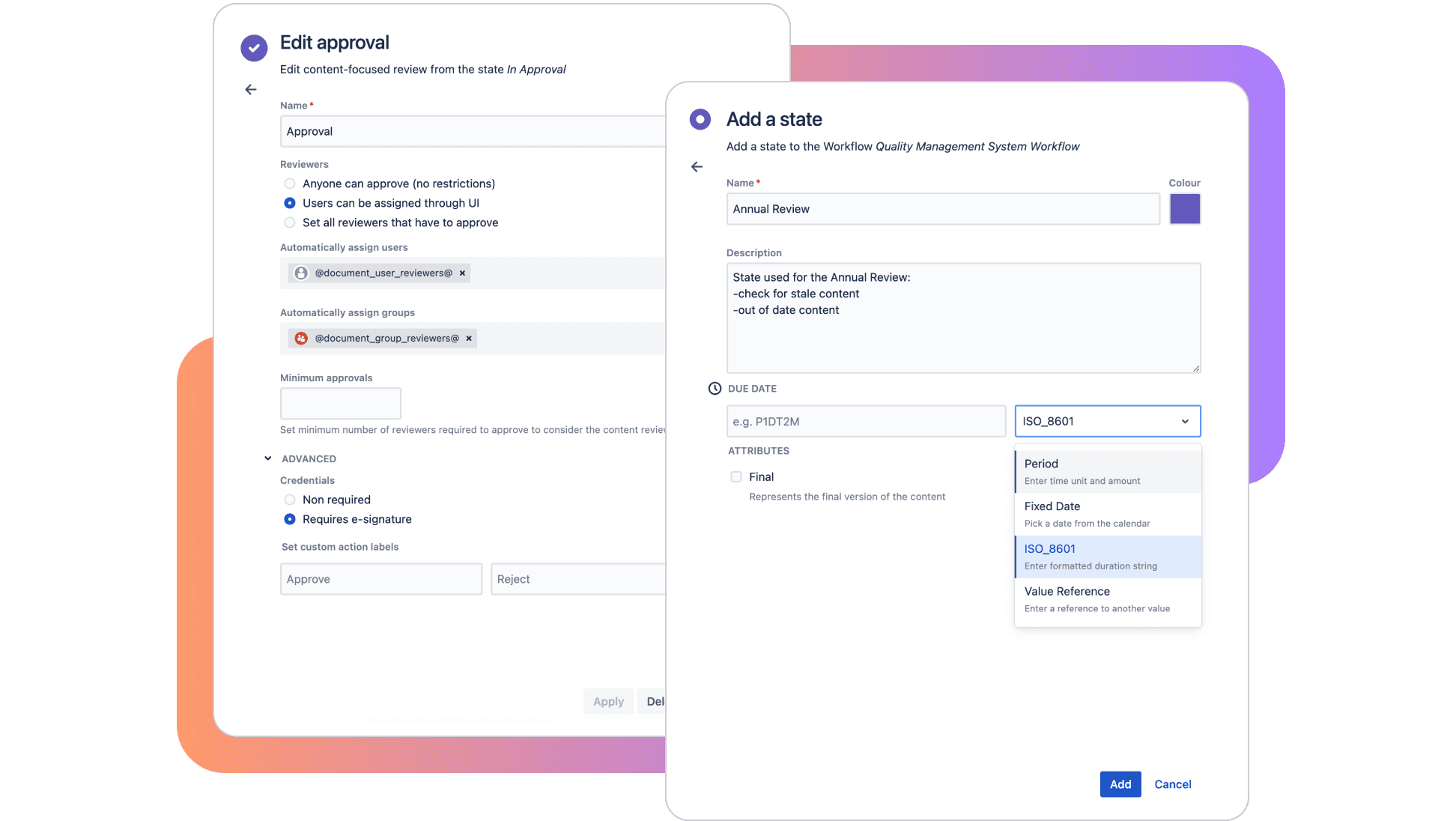 Detailed Reporting Options
Flexible, robust reporting features make it easy to track and report on changes, reviews, and approvals.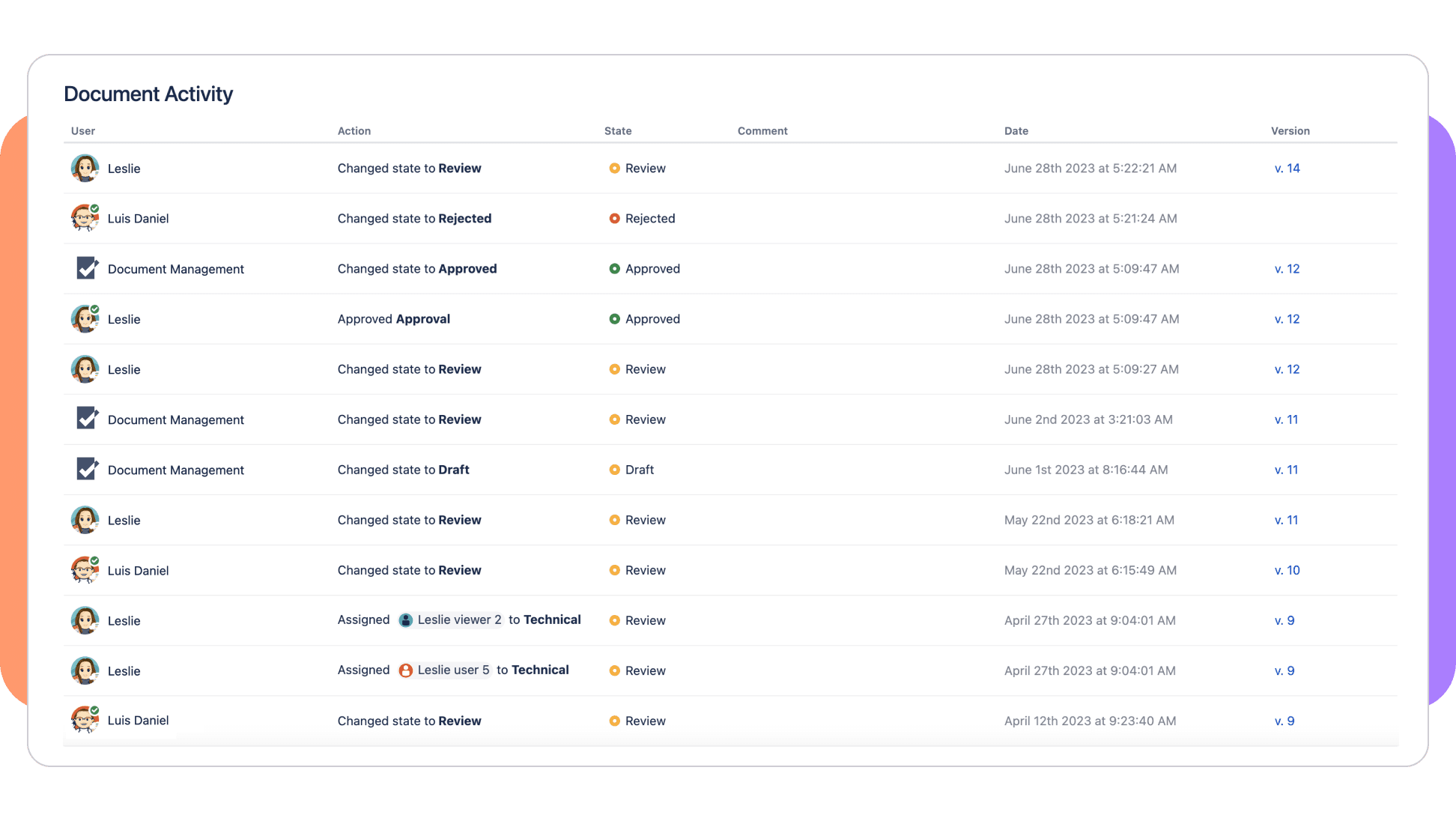 Custom workflow parameters and triggers
Build workflows that identify the intended audience, the intended interaction, and the expiration date. Then, execute actions based on these rules.
Macros to personalize actions and formats
Embed state, status, and document activity data onto a page using macros. Data center users can add even more automation and use macros to control how the workflow functions.
Customized notifications
Let your reviewers know what's required of them by adding personalized notifications to your workflows.
E-signature capabilities
Keep everything online: compliance, access control, security, and more.
Workflow states
Displaying the workflow state adds transparency to your documents. Your team will know where a document is in its lifecycle, mitigating the risk of misinformation.
Easy content publishing
Quickly separate draft and published content by integrating with Comala Publishing. Workflows can be configured to automatically publish content updates, providing internal and external customers with accurate and up-to-date information.
"A really useful app, it is an integral part of our document control process. The workflow builder is really useful and we customize it based on the team."
Mikael S.
"Comala Document Management was the reason we decided [on] Confluence. It made sense for us to use a Wiki-like structure. This was enabled by Comala Document Management. I did not find any comparable application."
Ronny H.
"Nice app to fulfill regulatory requirements for document management. Incredibly fast and helpful support!"
Patrick S.
Build the perfect document management combo